Corporate Worship
The gathering of God's people for corporate worship is the centerpiece of Mt. Olivet's ministry. This is where our local expression of the body of Christ hears the Word of God proclaimed, prays and sings together, and observes baptism and Lord's Supper. Corporate worship is where God's people gather to give Him glory.
We gather for worship at 10am and 6pm each Sunday.
Here is what you can expect in our worship services:
At 10 am we gather in our Worship Center for a time of praise and worship. Many of us dress casually, and others like to dress up. The atmosphere is informal and friendly. The service usually lasts about 1 hour and 15 minutes.
Our service is all about the worship of Jesus. In our services you will find both traditional hymns as well as modern praise music, prayer, Bible reading, and preaching. You will find a worship environment where some will raise their hands in praise, some lift their voices with affirmation and some worship quietly. We emphasize what the Bible says about Jesus Christ and teach the relevance and application of the gospel message for today. We strive to have a worship service that is God honoring, Christ exalting and individually encouraging.
ADULT BIBLE CLASSES
Each Sunday morning we offer engaging and challenging Bible studies for every adult. Each class is open to everyone unless specifically indicated. Come and plug in to a class today!
Sunday Evening Discipleship Classes
Currently Postponed
Youth Ministry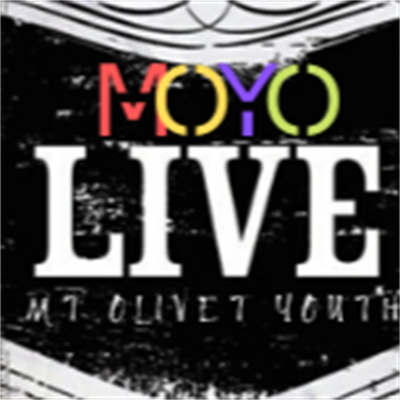 MOYO (Mt. Olivet YOuth) ministry is a growing, exciting and relevant ministry for Middle School and High School youth in grades 6 through 12.
MOYO SUNDAY 8:45AM: Each Sunday morning we gather for fellowship and bible based teaching.
MOYO WEDNESDAY WORSHIP 6:15 PM: Each Wednesday Night our Youth come together for a unique worship experience just for Youth. We have live & recorded music, fun activities and a brief Pastor-led sermon challenging our youth each week.
Kidz Ministry
We love kids of all ages at Mt. Olivet Baptist. We currently have a small but growing kids ministry (Kindergarten-5th grade). Our Kidz Ministry is focused on partnering with our parents to teach God's word in our classes, in each of our activities and at home.
There is nothing more precious than to witness a child give their life to Christ. All that we do in Kidz Ministry supports, encourages and gently leads each child into the Kingdom of God through learning, discovery and example.
Missions Ministry
People all over the world and in our own community need Jesus. As followers of Christ our #1 priority is to go throughout the world and tell others the Good News that Jesus Saves!
The Missions Ministry of Mt Olivet Baptist, works with and through other ministries, in our church and outside of our church, to provide opportunities for individuals to use their gifts and passions to share the love of Christ in our community and around the globe.
If you like to travel and serve in other geographic areas, if you like to stay local and provide food to those in need, or if you desire to be involved in a project that shares the Gospel to children across the globe - the Missions Ministry is the place to get involved at Mt. Olivet Baptist.
Women's Ministry
The mission of our Women's Ministry is to encourage women to be disciples of Christ and to serve others where god has placed us in our daily lives showing the love of Christ in all that we do.
Our Women's Ministry group meets weekly for Bible Study on Wednesday nights at 6:30pm. Throughout the year we reach our community with service projects both big and small. At the core of our ministry, we intentionally strive to build strong Christ-centered relationships through fellowship events, day trips, retreats and conferences.
Men's Ministry
Our Men's Ministry is a group of men who take being a godly man in our church, our homes and the world around them seriously. Men have more strength to face life's struggles when joined with other godly men for support, strength, encouragement and counsel.
The Men's Ministry of Mt. Olivet is an army of men who rely on the Holy Spirit to face the battles of this world.